Week of Discounts is About to Start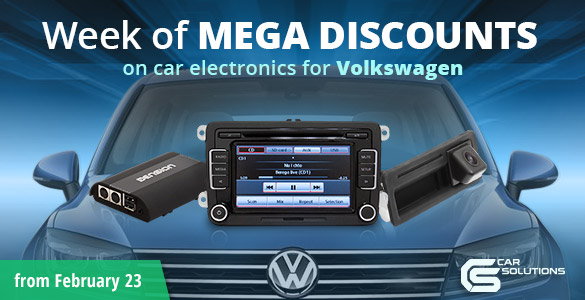 Do you remember, we announced the weeks of mega discounts on car electronics? Well, the first week starts on February 23 and Volkswagen is a lucky car.
If you haven't subscribed to our newsletters yet, we highly recommend doing it. Don't miss our offers and new arrivals! Subscribe to newsletter.