Navigation System Based on CS9320A for Toyota / Lexus with GVIF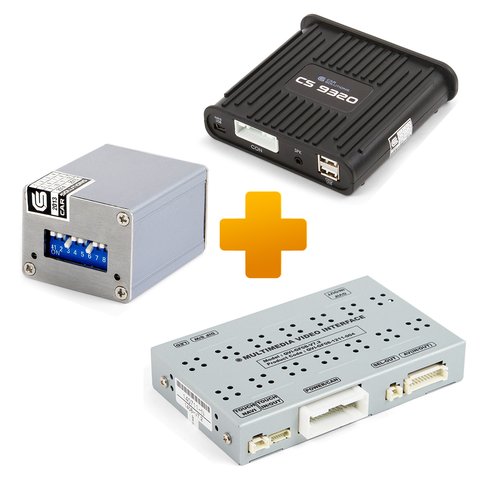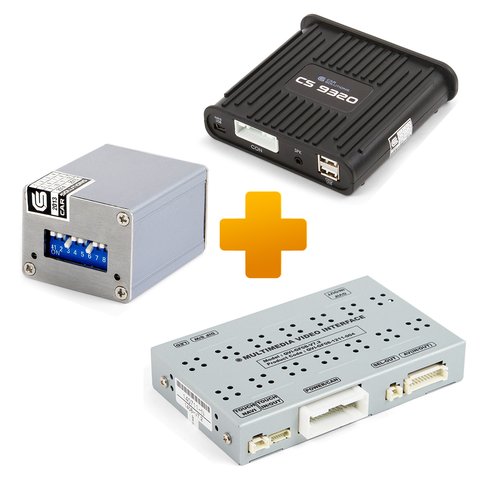 2.4 kg
Warranty: 12 month (s)
Navigation system for Toyota/Lexus cars with GVIF signal. Includes a universal touch screen controller UTA Mini, a GVIF interface and a CS9320A navigation box that works on Android 4.1.1. platform.
Navigation system for Toyota/Lexus cars that use the RGB signal. Includes a CS9320A navigation box, GVIF interface and a universal touch screen controller UTA Mini.
CS9320 navigation box is aimed at expanding navigation functionality of car OEM multifunctional displays. As a result, you receive fully functional navigation with the required interface language and maps, and touch screen control. The navigation box works on Android 4.1.1 platform allowing you to expand the device functionality by various programs and application from Google Play.
The navigation box uses simultaneously GPS and GLONASS systems for more accurate positioning.
Universal UTA Mini Controller is designed for aftermarket navigation boxes adaptation. They also enable connected box control by OEM controls. After controller connection all OEM functions remain, sound is reproduced by OEM stereo system.
GVIF interface allows you to connect rear view camera, external video sources (HD/DVD player, TV tuner) to the OEM car monitor. It offers easy installation, excellent stability and functionality.
Navigation System on CS9320A
Features
GPS and GLONASS systems usage
Built-in Wi-Fi adapter
Input for rear view camera with image activation when reversing
Input for camera (optional DVR mode)
USB inputs
Connection to Internet using 3G modem* or Wi-Fi
Connection to the OEM antenna via adapter
*Note! 3G modem is not included in the package.
Navigation System on CS9320A
Technical Specifications
Navigation box
System
Processor
A9 dual core 1200 MHz
OS
Android 4.1.1
RAM
512 MB
ROM
4 GB
Language
Multilanguage support
GPS
Supported systems
GPS
GLONASS
GALILEO
Chipset
MediaTek MT3333
Channels
99
Sensitivity
-165 dBm
Cold start
28 s
Warm start
26 s
Hot start
< 1s
Video outputs
RGB

up to 800 × 480
HDMI
up to 1080p
RCA
CVBS
Video inputs
CVBS
for rear view camera
A/V
for camera
Audio outputs
RCA
linear stereo
TS 3.5 mm
0.25 W dynamics socket (mono)
Audio inputs
TS 3.5 mm
for microphone
Data
USB
A type (for external devices 5 V / 1 A)
mini USB
A type
Dimensions
Without connectors
110 mm × 107 mm × 25 mm
GVIF interface
Input (multi video interface)

A/V input (external video source) × 3
Rear camera source: CVBS input × 1
Analog RGB input (navigation system output) × 1
LCD input (car system input) × 1
GVIF input × 1

Output

GVIF output × 1
Audio select output × 4

Power

Input power: 8 V DC – 24 V DC
Max. consumed power: 12 W

Switch input mode

By remote control unit
By the source toggle
Input video mute function: possible to make each input mute by operating Dip S/W

Board dimensions:
Navigation System on CS9320A
Compatibility
Supported Toyota Models
Toyota model
Model years
Prius
2007-2009
Land Cruiser
Supported Lexus Models
Lexus model
Model years
ES
350
2007-2009
GS
350
450h
460
HS
250h
IS
250
250c
350
350c
F
LX
570
RX
350
450
SC
430
LS
460
600h L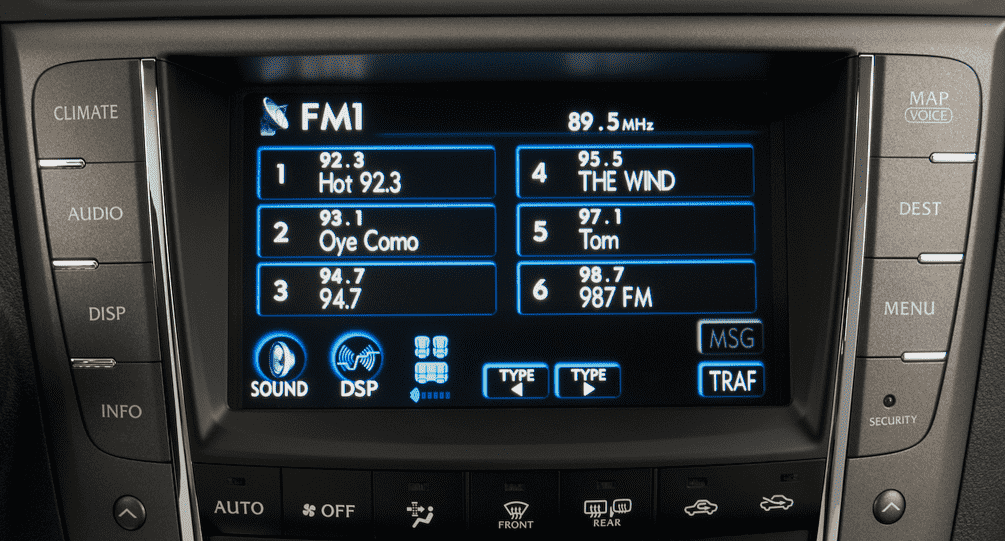 Navigation System on CS9320A
Manuals
Navigation System on CS9320A
Package Content
Product specifications, appearance and package content may differ from those presented on the website and can be changed without notice. Please, contact sales manager before purchase.
Note! Car Solutions is not liable for device incorrect operation in case of unauthorised OS upgrade. If you have problems with navigation box original OS operation, describe your situation
on our forum
, and our technical specialists will provide the solution.
All rights reserved. This material from car-solutions.com web site may not be published, rewritten or redistributed in whole or part without authorship indicated and backlinks provided.
| | |
| --- | --- |
| Navigation Box is compatible with the following models of Cars | |
| Operation System | |
| RAM size | |
| USB Ports | |
| Wi-Fi Connection | |
| Bluetooth Connection | |
| AV inputs | |
| ROM size | |
| GPS Receiver | |
| Processor frequency | |